Welcome to Idaho State Police Forensic Services
Serving state, local, and federal law enforcement, state and county prosecutors, and public defenders.
Accredited Testing Laboratory by American Association for Laboratory Accreditation
2017-
4277.01 Meridian
4278.01 Pocatello
4276.01 Coeur d' Alene
An ASCLD/LAB Accredited Testing Laboratory
1987-2007
An ASCLD/LAB Internationally Accredited Testing Laboratory
2007-2017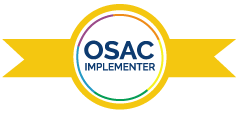 Forensic Services
700 S. Stratford Drive Meridian, ID 83642 Ph: 208.884.7219 Fx: 208.884.7290
ISPFS Continues and Expands Accreditation, Certification, and OSAC Participation
9/9/2021  Idaho State Police was recently reaccredited under the ISO 17025:2017 program in all of our three laboratories. ISPFS has been accredited since 1987 and under the ISO program since 2017. ISPFS is accredited by the American Association for Laboratory Accreditation (A2LA).  A2LA is among the largest accreditation bodies in the world.  Accreditation ensures that the management system of the laboratory has operating and quality assurance policies and procedures in place and that the laboratory follows them.  The accrediting body regularly visits the laboratories to assess compliance to international standards and laboratory policy and procedure. Outside assessors independently evaluate laboratory manuals, reports, and corrective actions.  This year ISPFS completed an intensive process to add breath alcohol instrument calibration to our accreditation scope.  While ISPFS has always performed breath alcohol instrument calibration with robust scientific methods, having outside assessors evaluate the process and results allows stakeholders to have even more confidence in the laboratory system.  ISPFS is one of only a few breath alcohol instrument calibration programs in the country, demonstrating our quality commitment to the citizens of Idaho.  In addition, and as requested by Governor Little and the Idaho legislature, ISPFS added tetrahydrocannabinol quantitation to the scope of accredited testing offered by the laboratory.  Adding this testing to our laboratory scope ensures that the laboratory is externally evaluated on our ability to differentiate between hemp and marijuana as defined in Idaho code.
Many years ago, ISPFS was the first lab system in the country to require certification of every analyst.  Recently other laboratory systems have followed that example.  ISPFS has raised the bar again recently by meeting our goal of having all of our evidence staff achieve certification by the International Association for Property and Evidence (IAPE). Congratulations to all seven of our evidence staff for completing their certification!
Finally, ISPFS is proud to announce our participation as an early adopter of the NIST Organization of Scientific Area Committees (OSAC) standards registry implementation program.  We have officially announced that we either comply, or are in the process of complying, with all applicable forensic science standards posted on the national registry.  ISPFS staff have participated uninterrupted on the OSAC since the inception in 2014.  We continue to expand our participation with NIST in the advancement of forensic science in the United States and specifically in Idaho.
____________________ _____________________ _____________________ ____________________
ISPFS is a proud participant in Project FORESIGHT.  Read more about FORESIGHT at https://business.wvu.edu/research-outreach/forensic-business-studies/foresight

Matthew Gamette
Director of Forensic Services
208.884.7217

Corinna Owsley
Lab Improvement Manager
208.884.7184
---
Coeur d' Alene
The Coeur d' Alene lab provides the following services:
Controlled Substances Analysis
Field Services: Clandestine Labs
Field Services: General Crime Scene
Firearms / Firearms Distance Determination
Toolmarks
Serial Number Restoration
Breath Alcohol Instrument Calibration
Toxicology: Blood Alcohol and Volatiles
Toxicology: Drugs in Urine
Fire Debris Analysis
Anne Nord
Lab Manager
615 W. Wilbur – Ste. B
Coeur d'Alene, ID 83815
Phone: 208.209.8700
Fax: 208.209.8612
Meridian
The Meridian lab provides the following services:
Controlled Substances Analysis
Field Services: Clandestine Labs
Field Services: General Crime Scene
DNA
DNA Database / CODIS
Forensic Biology – Screening
Latent Print Processing and Comparison
Toxicology: Blood Alcohol and Volatiles
Breath Alcohol Instrument Calibration
Rylene Nowlin
Lab Manager
700 South Stratford, Ste 125
Meridian, Id 83642-6202
Phone: 208.884.7170
Fax: 208.884.7197
Pocatello
The Pocatello lab provides the following services:
Controlled Substances Analysis
Field Services: Clandestine Labs
Field Services: General Crime Scene
Toxicology: Blood Alcohol and Volatiles
Toxicology: Drugs in Blood
Breath Alcohol Instrument Calibration
Rachel Cutler
Lab Manager
5255 S. 5th Avenue, Suite 2
Pocatello, Idaho 83204
Phone: 208.239.9900
Fax: 208.239.9887