Welcome to Idaho State Police Forensic Services
Serving state, local, and federal law enforcement, state and county prosecutors, and public defenders.
Accredited Testing Laboratory by American Association for Laboratory Accreditation
2017-
4277.01 Meridian
4278.01 Pocatello
4276.01 Coeur d' Alene
An ASCLD/LAB Accredited Testing Laboratory
1987-2007
An ASCLD/LAB Internationally Accredited Testing Laboratory
2007-2017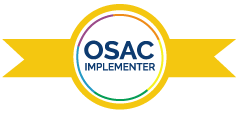 Forensic Services
700 S. Stratford Drive Meridian, ID 83642 Ph: 208.884.7219 Fx: 208.884.7290
ISPFS Training Our Customers and Meeting Their Needs
10/29/2022  Idaho State Police is pleased to announce several new initiatives to help our customers and stakeholders.  First, we are implementing a new "Forensic Science Forum."  This is a monthly educational webinar briefing for our customers and stakeholders.  We will highlight new disciplines, techniques, and other things being implemented or used at the state lab.  We urge our customers to engage with us each month by registering their email address at https://forms.gle/LvGV33v4fhgb7TdaA  Once registered with your public agency email address, you will receive a monthly link to the live webinar training.  Events will be recorded, but any law enforcement sensitive information will be deleted from the archived and on-demand version.  See our ISPFS training page for other forensic science and forensic nursing training opportunities.
ISPFS recently announced being awarded with a 3 million dollar US Department of Justice Bureau of Justice Assistance Sexual Assault Kit Initiative Grant (BJA SAKI).  ISPFS will use the funding for expanding our Idaho Cold Case and Advanced DNA Methods (ICCADM) team, and also initiate a lawfully owed DNA team to ensure that felon DNA samples required by Idaho law are being collected and submitted to the state lab.  Several high-profile cases have been solved by this team and success stories will be posted to the new ICCADM site.
ISPFS recently added Forensic Document Examination to our offerings at the state lab.  Please see our notices section of the website for an informational briefing document.
ISPFS has recently participated in several national webinars on topics of sexual assault kit processing, sexual assault kit tracking, sexual assault response nursing, and sexual assault response team training.  See our website for links to these archived trainings.
Finally, ISPFS is proud to announce the second year of participation as an early adopter of the NIST Organization of Scientific Area Committees (OSAC) standards registry implementation program.  We have officially announced that we either comply, or are in the process of complying, with all applicable forensic science standards posted on the national registry.  ISPFS staff have participated uninterrupted on the OSAC since the inception in 2014.  We continue to expand our participation with NIST in the advancement of forensic science in the United States and specifically in Idaho.
____________________ _____________________ _____________________ ____________________
ISPFS is a proud participant in Project FORESIGHT.  Read more about FORESIGHT at https://business.wvu.edu/research-outreach/forensic-business-studies/foresight

Matthew Gamette
Director of Forensic Services
208.884.7217

Tina Mattox
Lab Improvement Manager
208.239.9907
---
Coeur d' Alene
The Coeur d' Alene lab provides the following services:
Controlled Substances Analysis
Field Services: Clandestine Labs
Field Services: General Crime Scene
Firearms / Firearms Distance Determination
Toolmarks
Serial Number Restoration
Breath Alcohol Instrument Calibration
Toxicology: Blood Alcohol and Volatiles
Toxicology: Drugs in Urine
Fire Debris Analysis
Forensic Document Examination
Anne Nord
Lab Manager
615 W. Wilbur – Ste. B
Coeur d'Alene, ID 83815
Phone: 208.209.8700
Fax: 208.209.8612
Meridian
The Meridian lab provides the following services:
Controlled Substances Analysis
Field Services: Clandestine Labs
Field Services: General Crime Scene
DNA
DNA Database / CODIS
Forensic Biology – Screening
Latent Print Processing and Comparison
Toxicology: Blood Alcohol and Volatiles
Breath Alcohol Instrument Calibration
Rylene Nowlin
Lab Manager
700 South Stratford, Ste 125
Meridian, Id 83642-6202
Phone: 208.884.7170
Fax: 208.884.7197
Pocatello
The Pocatello lab provides the following services:
Controlled Substances Analysis
Field Services: Clandestine Labs
Field Services: General Crime Scene
Toxicology: Blood Alcohol and Volatiles
Toxicology: Drugs in Blood
Breath Alcohol Instrument Calibration
Rachel Cutler
Lab Manager
5255 S. 5th Avenue, Suite 2
Pocatello, Idaho 83204
Phone: 208.239.9900
Fax: 208.239.9887